Matsumoto in Nagano Prefecture is A fun city to stroll around, with many things to see and do. There's the nationally famous Matsumoto Castle, the former Kaichi Elementary School building, and the charming Nakamachi and Nawate streets, which retain the atmosphere of the old castle town.
There are many tasteful general stores and cafes in town, where you can enjoy nature, art, and delicious coffee or a local craft beer.
Gourmet foods such as Shinshu beef and salmon, golden suckling duck, soba noodles, real wasabi, and various flavors and sweet snacks such as oyaki are not to be missed.
Matsumoto is also a treasure trove of hot springs, with 16 hot springs including Asama Onsen. For those who want to experience an authentic Japanese Inn, here's your chance.
The Town Sneaker Bus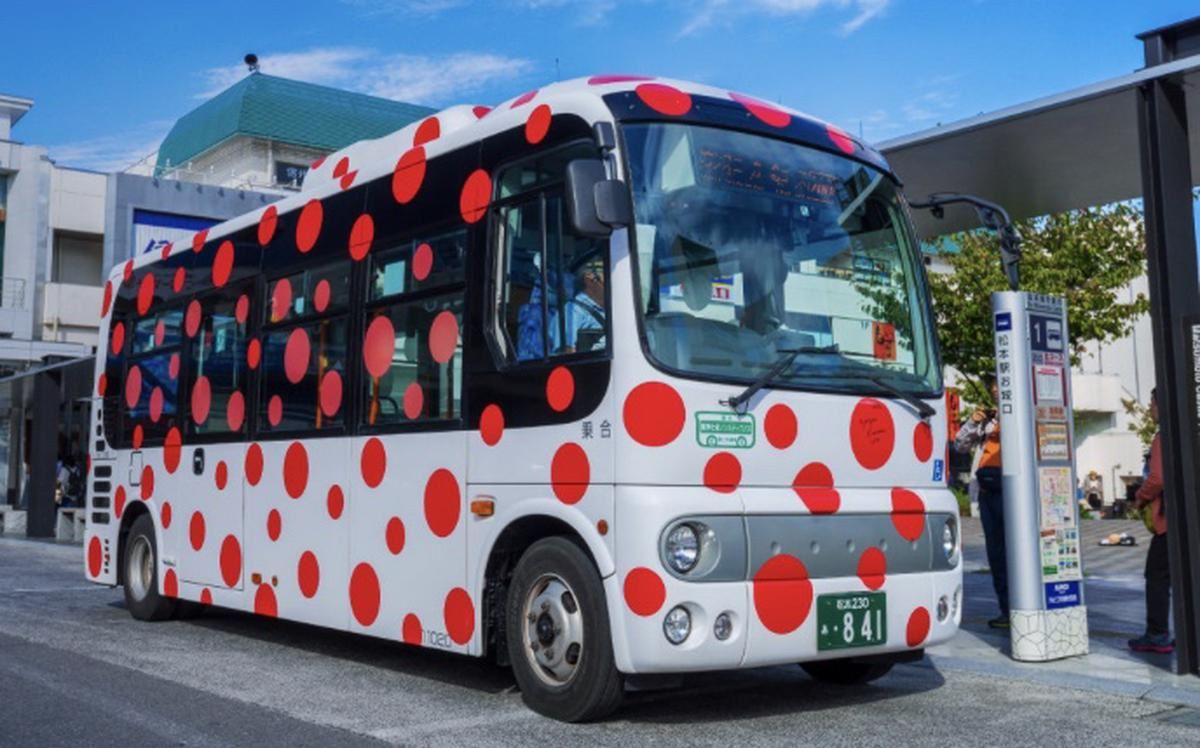 If you want to make your trip as easy as possible a great way to get around town to all of Matsumoto's awesome attractions is on the quirkily named  Town Sneaker Bus. The bus sneaks its way in circles around the city and is a convenient way to get around.
A one-day unlimited-ride ticket is available for a very reasonable 500 yen for adults and 300 yen for children, and also includes discounts on admission fees to many of the best things to do in Matsumoto.
Tickets can be purchased on board or at the bus terminal in front of Matsumoto Station.
Matsumoto Castle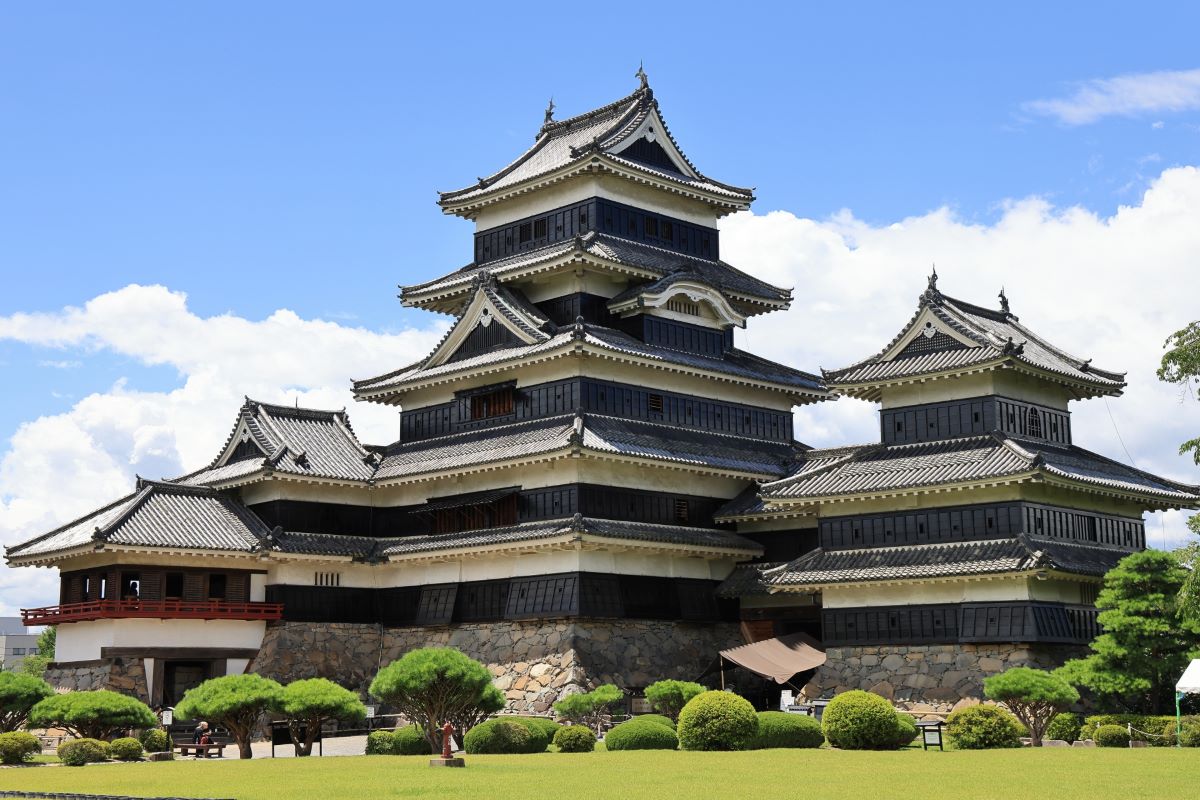 Matsumoto Castle Main Tower and Moon Viewing Room of "Crow Castle"
Nicknamed the Crow Castle due to its great lacquered paint job, Matsumoto Castle is right up there with Himeji Jo as the best in  Japan and is a must-visit attraction when you visit Matsuyama.
The castle can be seen backdropped by the snowcapped mountains of the towering alps behind and its red bridge is also a famous and much-beloved feature.
The castle built on flat ground rather than the usual hill is the ancestor of Fukashi Castle, which is said to have been built in 1504.
It is characterized by its two-color exterior walls painted with white plaster and jet black lacquer and is one of the 12 existing castle towers that survive the Edo period.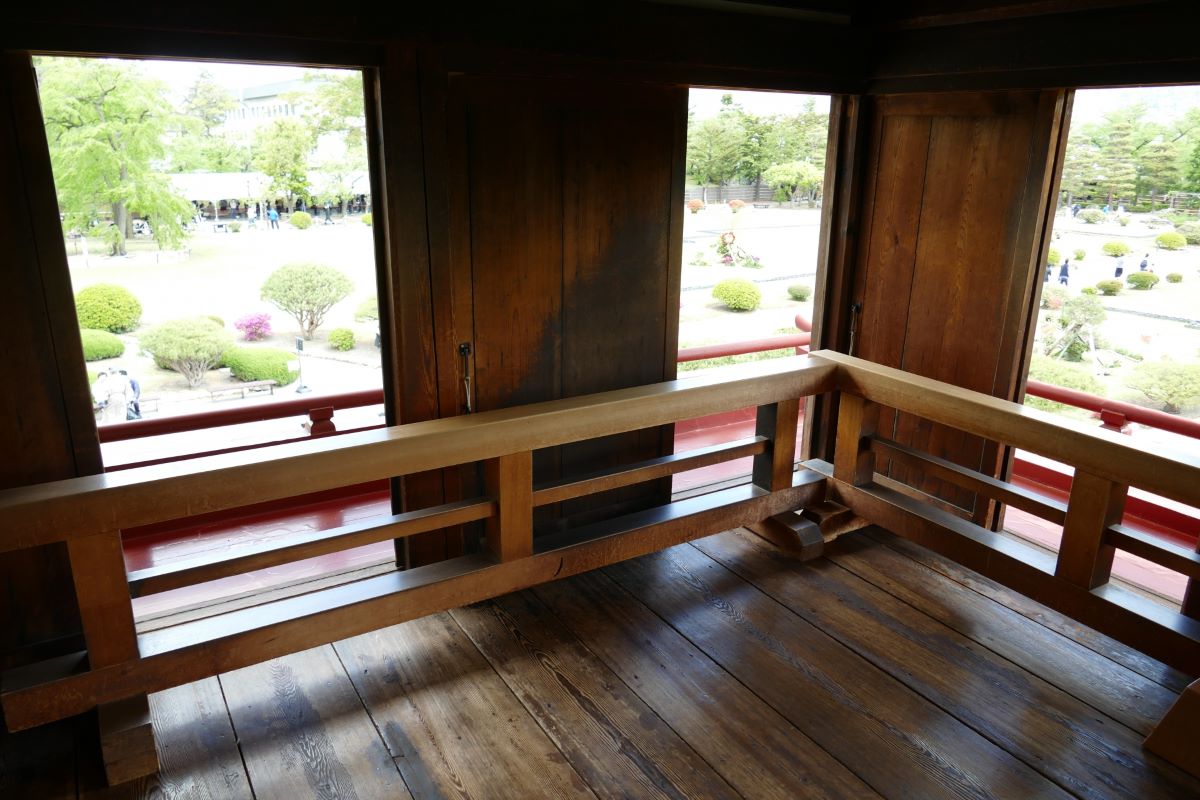 Also on display inside are guns, armor, and artifacts excavated from the Ninomaru Goten site.
The castle grounds are also known for their cherry blossom and birdlife in the moat.
Pro Tip: If you want to see the castle, climb up to the Matsumoto City Hall observation deck. It is a great place to see the castle.
Nakamachi Street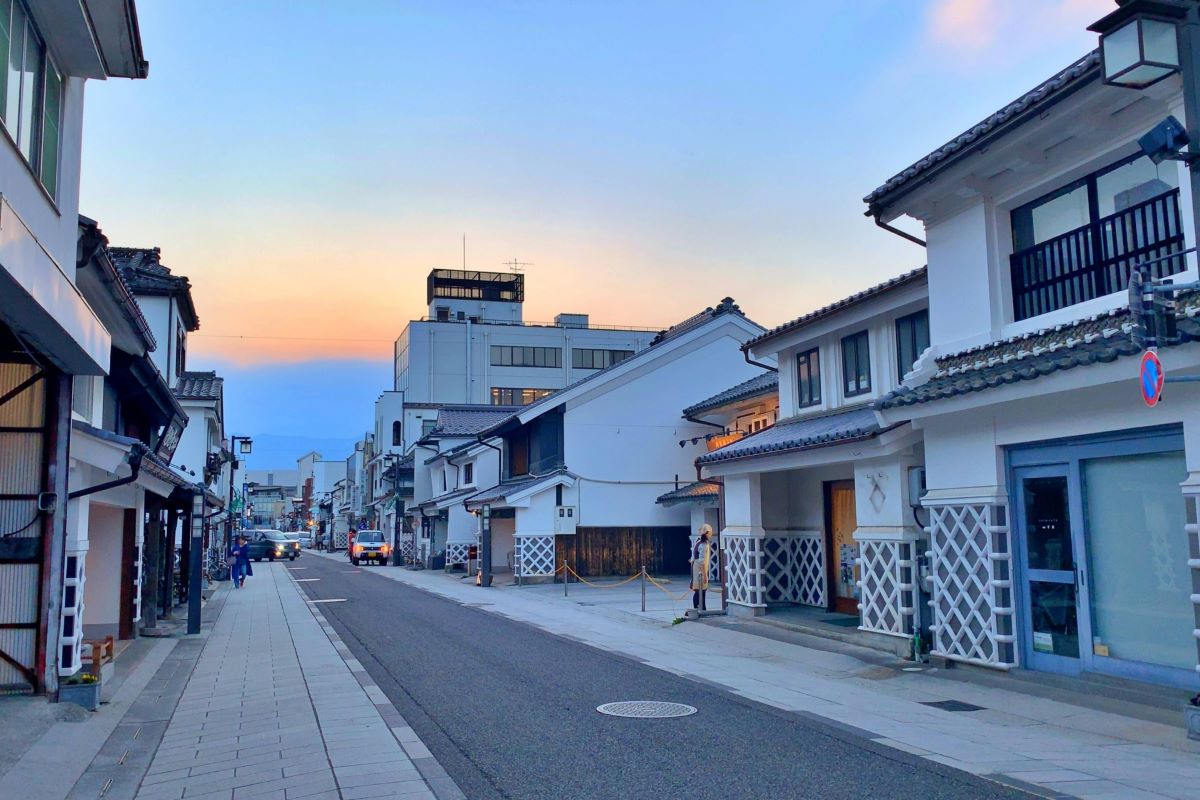 Nakamachi Street is an enchanting old shopping street and one of the best places in Matsumoto. Many traditional warehouse buildings still remain from its history as a prosperous castle town serving the nearby Matsumoto Castle.
The impossibly photogenic streets are full of unique charm that makes you want to walk around and take pictures of everything within eyesight.
Another unique feature of this area is the large number of stores specializing in folk crafts. There is a full lineup of traditional and unique crafts with a sense of warmth along with many charming and unique cafes and restaurants.
Matsumoto City Museum of Art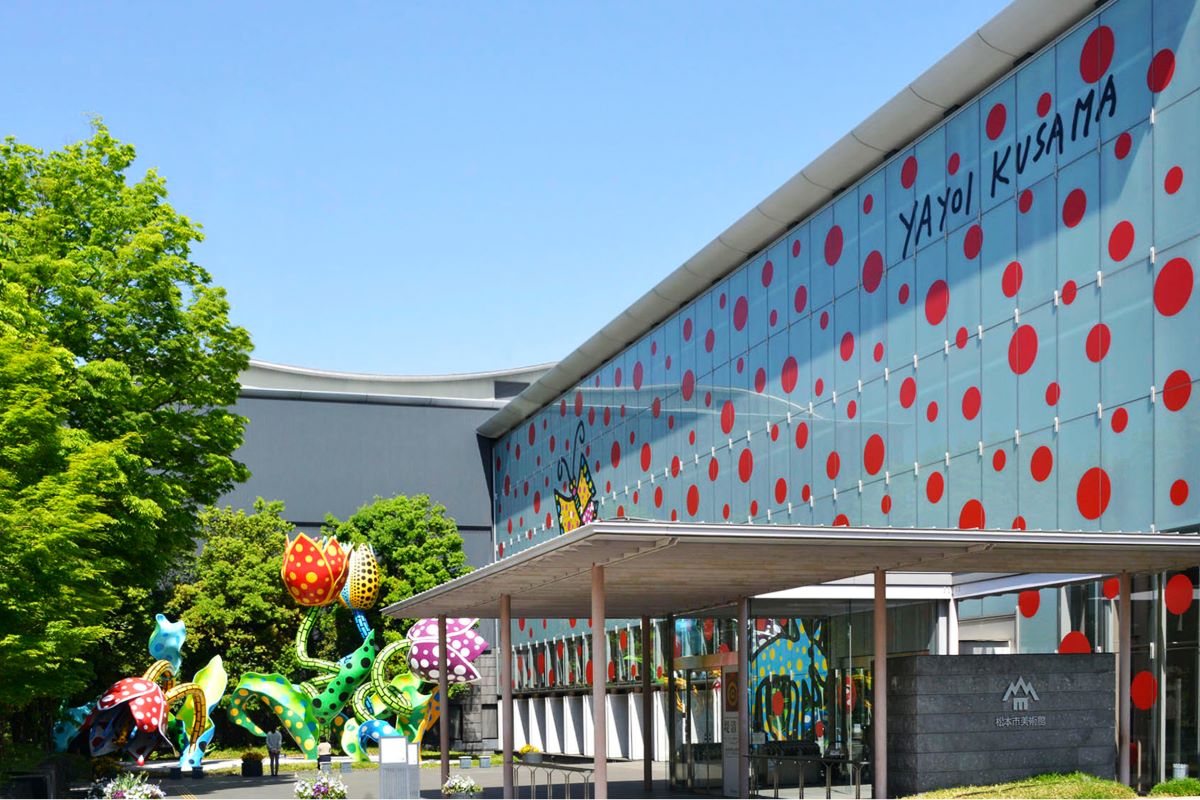 This popular and well-laid-out art museum is located in the center of Matsumoto in an impressive building.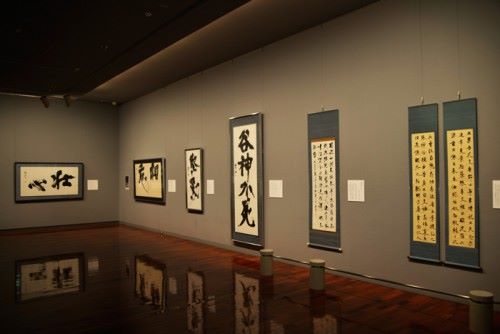 The museum's unique collection includes works by artists associated with Matsumoto, such as Yayoi Kusama, a world-renowned avant-garde artist; Shinzan Kamijo, a Japanese calligrapher; and Kazuo Tamura, a lifelong painter of nature in the Shinshu region.
The museum. which frequently holds special exhibitions is a comprehensive art museum that is loved by the local community.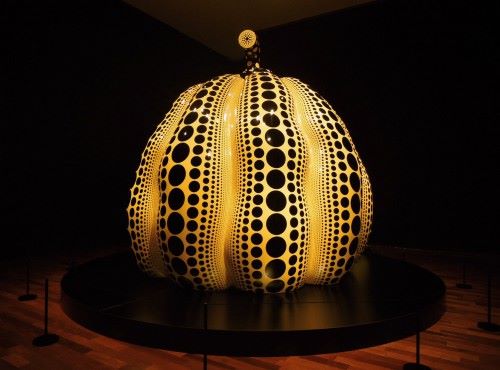 Its four stated goals are to be a place for the appreciation of art, a place for expression, a place for learning, and a place for exchange.
Matsumoto FolkCraft Museum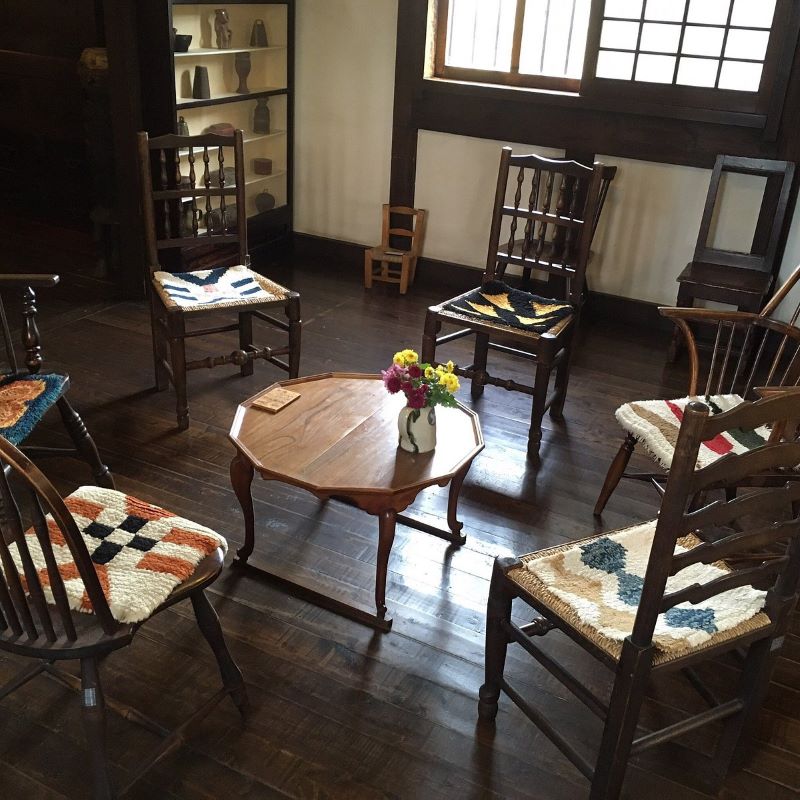 The Matsumoto Folkcrafts Museum was one of the highlights of our last visit to Matumoto and is highly recommended.
The interesting museum exhibits about 1,000 pieces of ceramics, dyed fabrics, traditional clothing, chests, and other folk items from the collection of the late Mr Taro Maruyama.
The museum is the predecessor of "Chikiriya Craft Shop" in Nakamachi, which consisted of about 6,800 pieces from Japan and abroad.
If you love antic furniture and crafts or are just curious about the way lived way in the past a visit here is one of the best things to do in Matuyama Japan.
Nawate Dori Street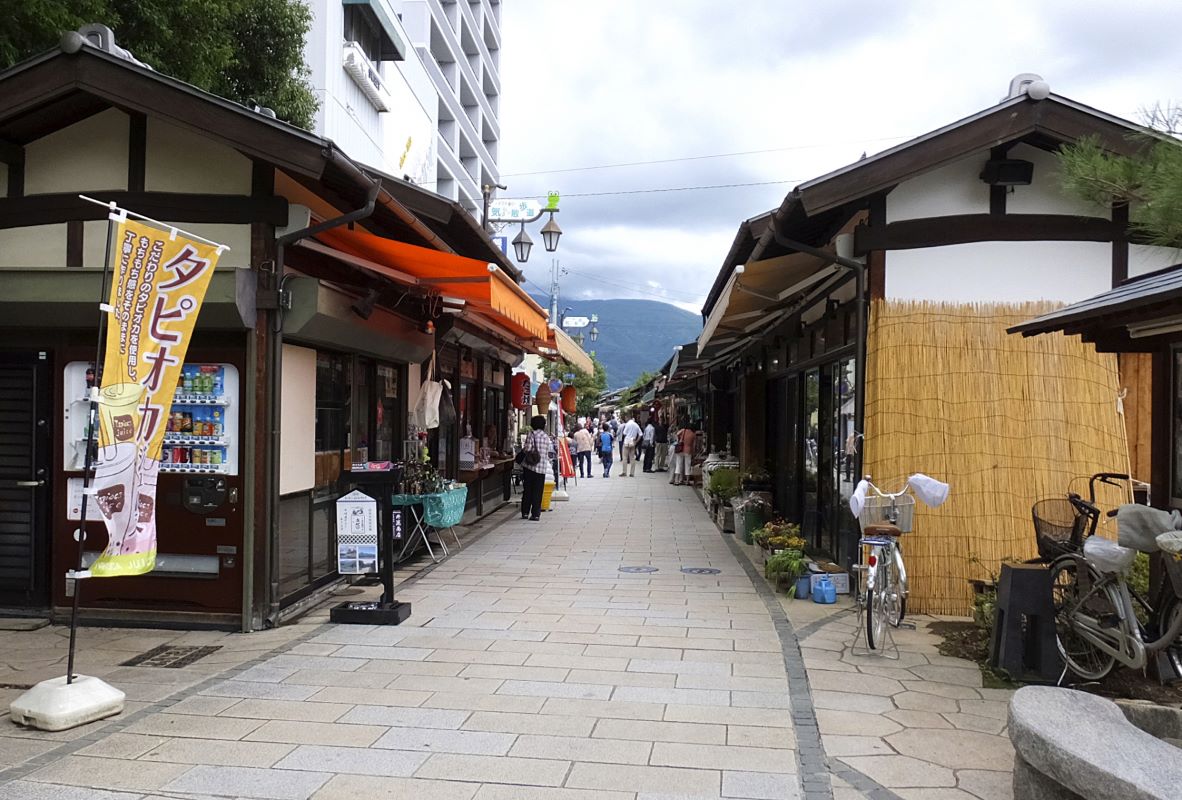 Another charming streetscape is the Samurai-influenced Nawate Dori Street in central  Matsumoto.
Part of the old bustling castle town, it was originally created on the banks of the castle's south moat and the Metoba River.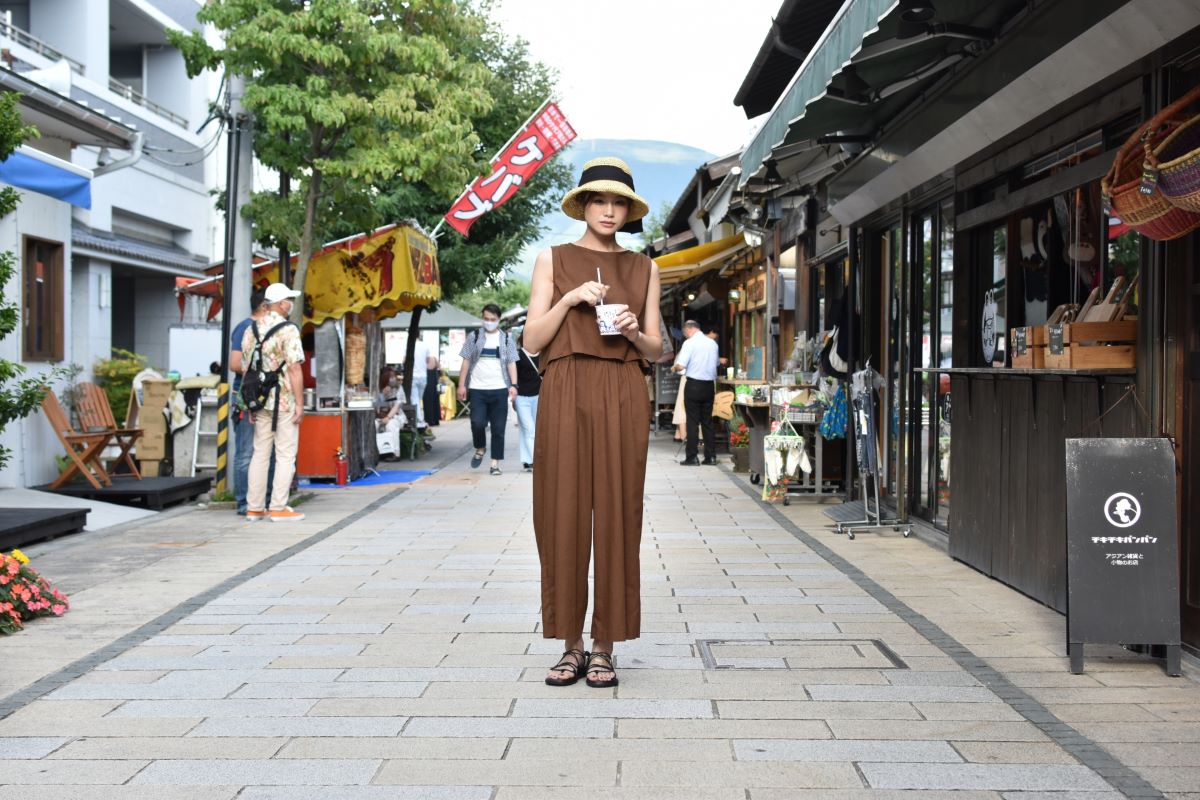 The timeless rows of tenement-like buildings along Nawate-Dori give you an insight into the scenery and streetlife around Matsumoto Castle in the Edo period.
The undisputed star of Nawate-Dori is, however, a frog. And the so-called Frog Great Myojin From is enshrined in the middle of the street, making it a popular place to visit in Matumoto.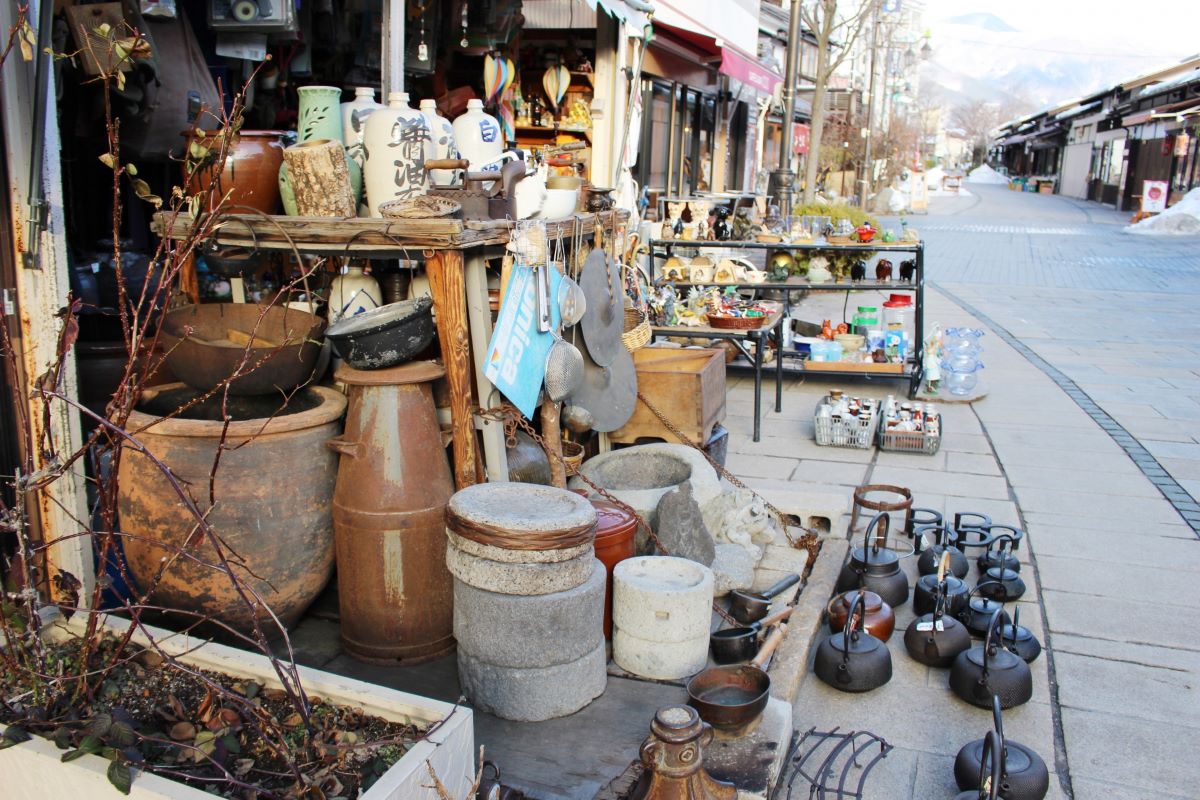 This is why Nawate Street also goes by its other moniker Frog Town.
Matsumoto Timepiece Museum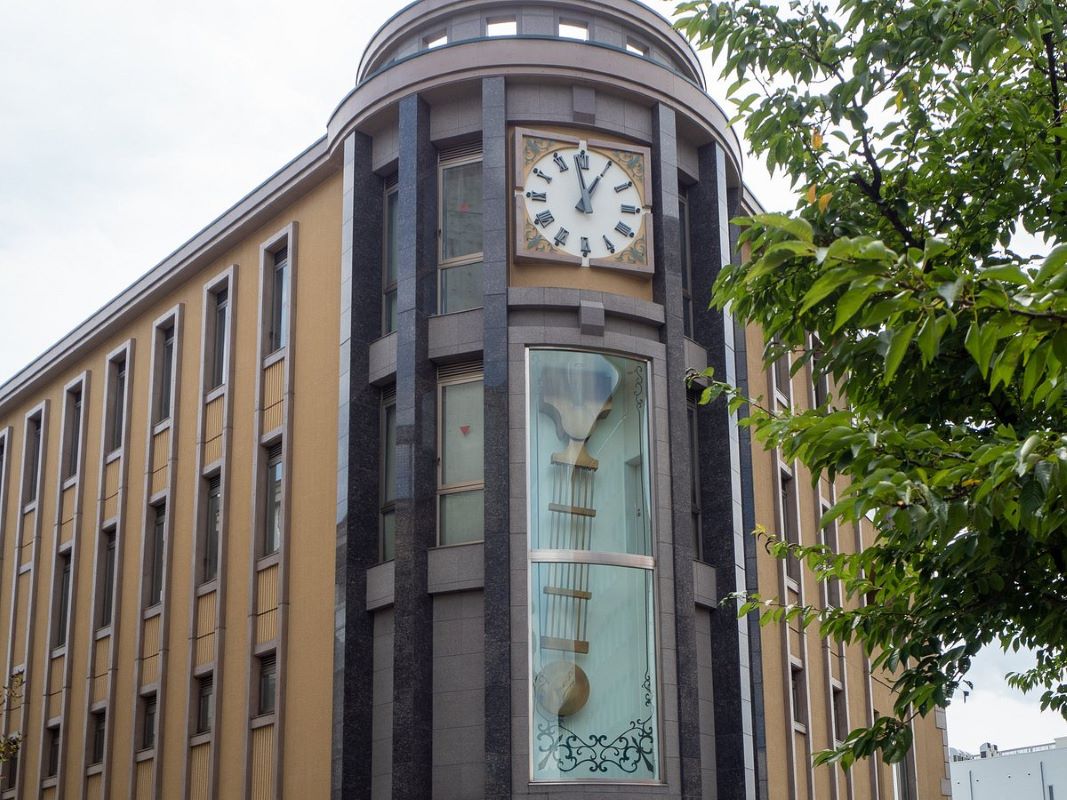 What time is it? It's time to visit the remarkable Matsumoto Timepiece Museum which is a landmark of the city.
The building is hard to miss with the largest pendulum-shaped clock in Japan in front of the building.
Conveniently located between Matsumoto Station and Matsumoto Castle, it's another great thing to do in Matsumoto.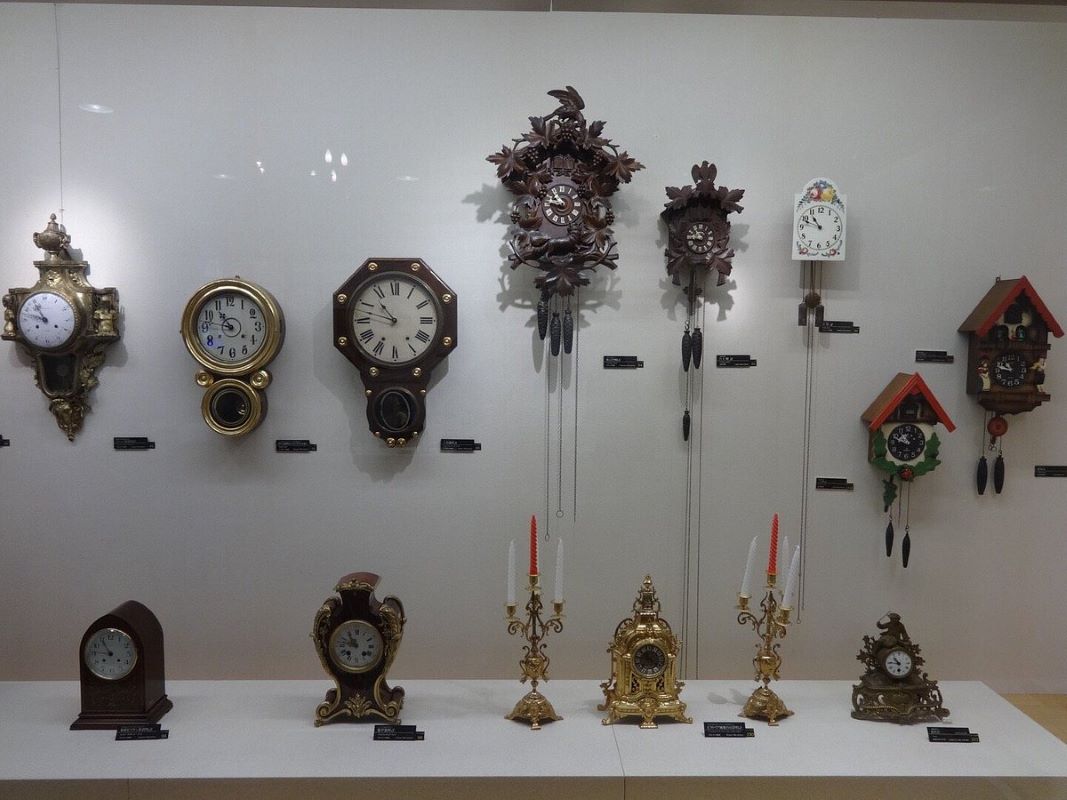 The fascinating museum exhibits over 100 clocks, mainly a collection of vintage clocks donated by Mister Honda Chikazo, a researcher of old clocks.
There are also some highly unusual and rare clocks such as a  frying pan-shaped wall clock, a swing clock, and a stained-glass clock on display.
The display of gramophones related to clocks is also intriguing.
Matsumoto City Museum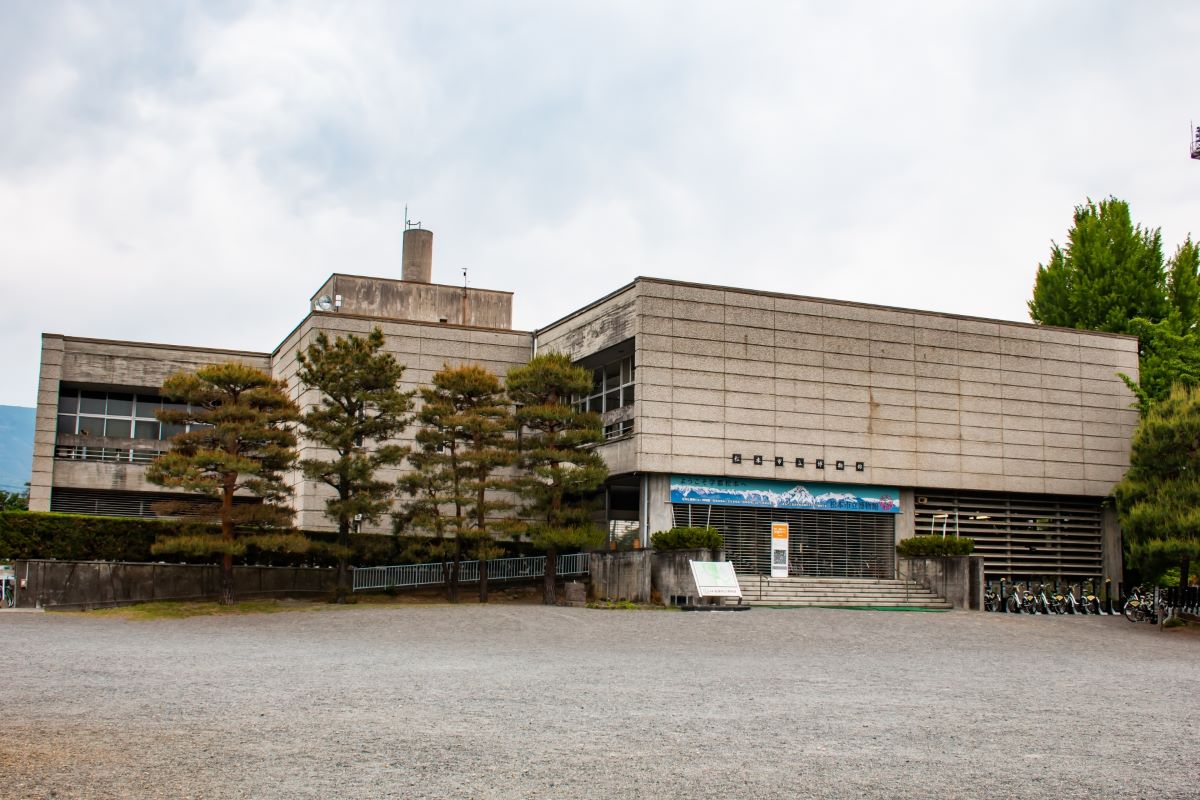 The Matsumoto Municipal Museum, on the grounds of Matsumoto Castle Park, is a small but interesting place to learn more about Matsumoto's culture and history.
There are many exhibits on the history of Matsumoto, Matsumoto Saijiki, Matsumoto's traditional crafts, and information about the current state of the city and its surrounding nature.
Yohashira Shrine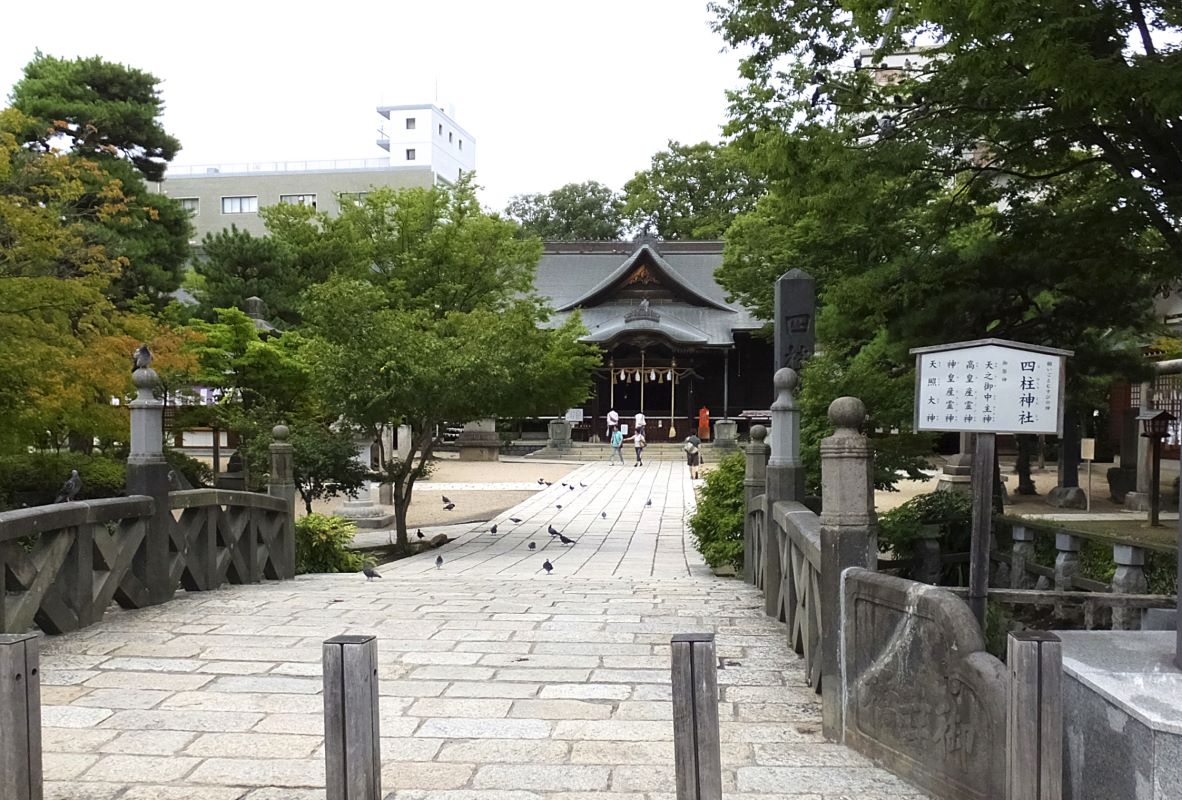 The mystical Yohashira shrine is named after four important deities and it is known as the "shrine of wish fulfillment" where all wishes come true.
The main entrance to the shrine is located on Nawate Street along the Onna-Toba River and it is said to enshrine four deities including Japan's revered sun goddess Amaterasu.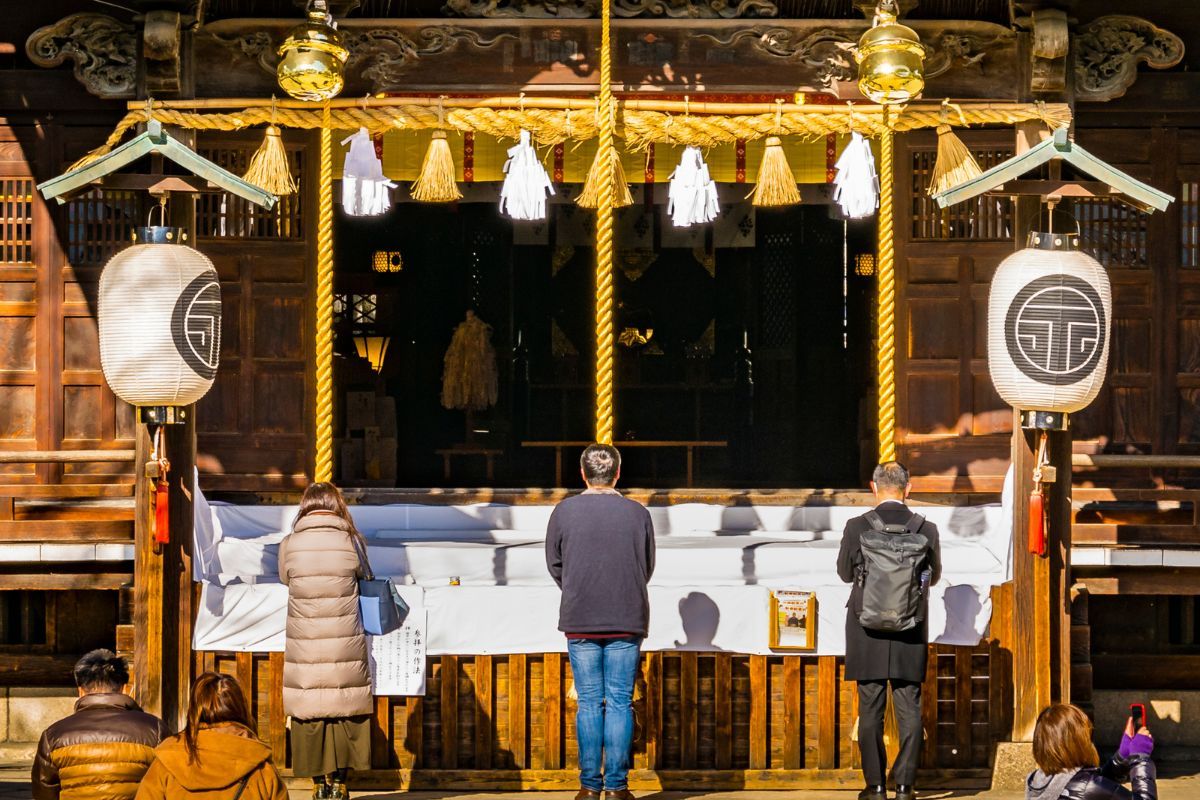 According to the information board, if you visit the shrine, all your wishes will come true so bring plenty of change to offer up and any hopes and desires that could do with some divine intervention.
It is generally not overly crowded so you are able to visit the shrine at pleasure and enjoy the shrine and grounds that have a sense of openness.
Asama Onsen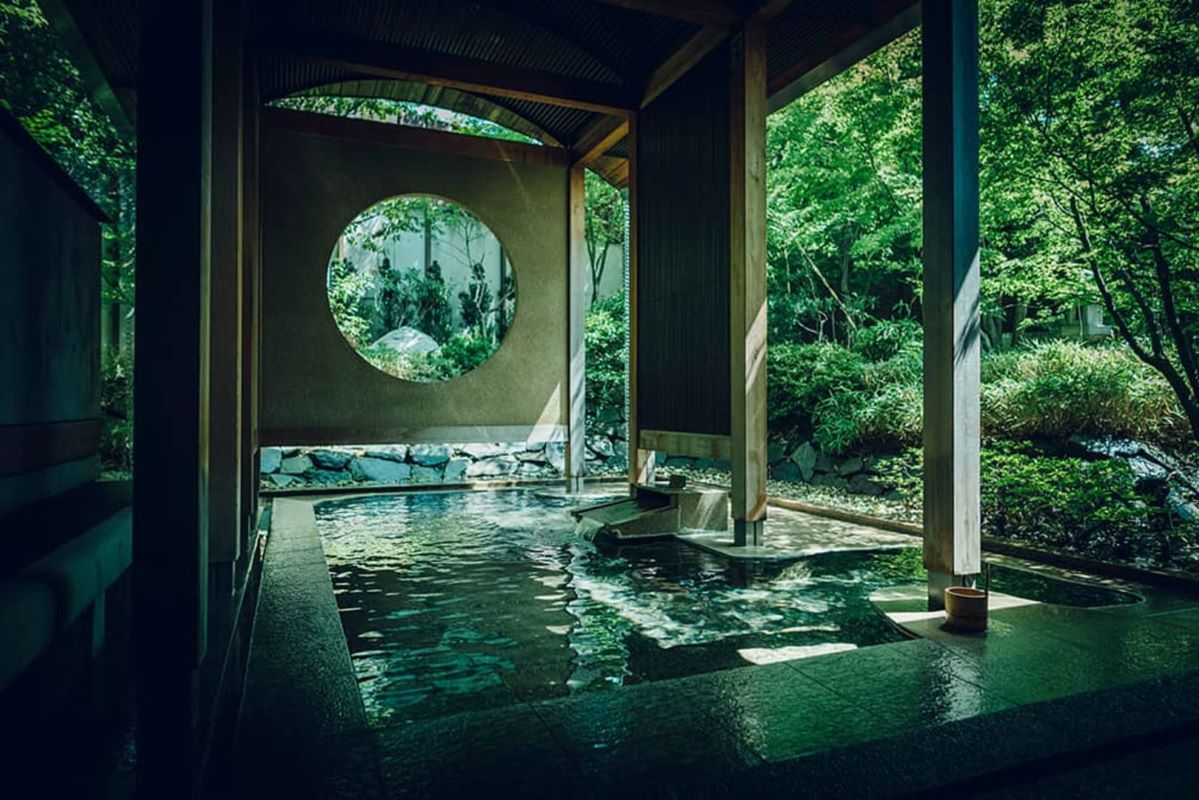 Asama Onsen has a 1,300-year history as the hot springs of Matsumoto. Many castle lords and famous literary figures of the Meiji Era loved Asama Onsen, and there are many charming hot spring facilities in this must-visit hot spring resort area.
Many day-trip bathing facilities are available, or you can just enjoy a footbath at Hot Plaza Asama.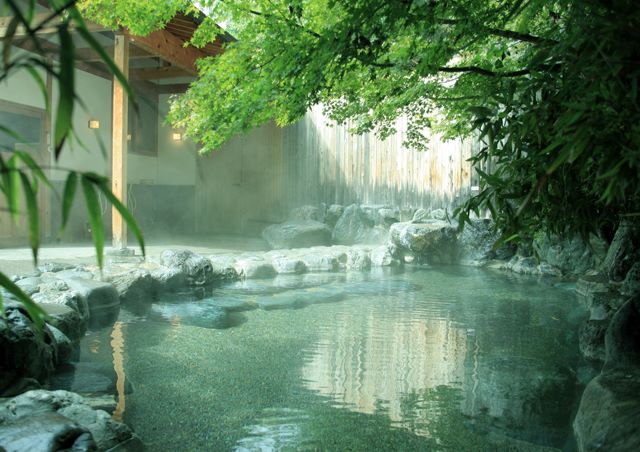 The onsen's ryokan is a great place to stay for a slice of traditional Japanese culture or as a base for sightseeing or hiking in the nearby nature. It is a popular place to stop by after sightseeing in Matsumoto to relieve the muscles and unwind.
Ukiyo-e Museum of Japan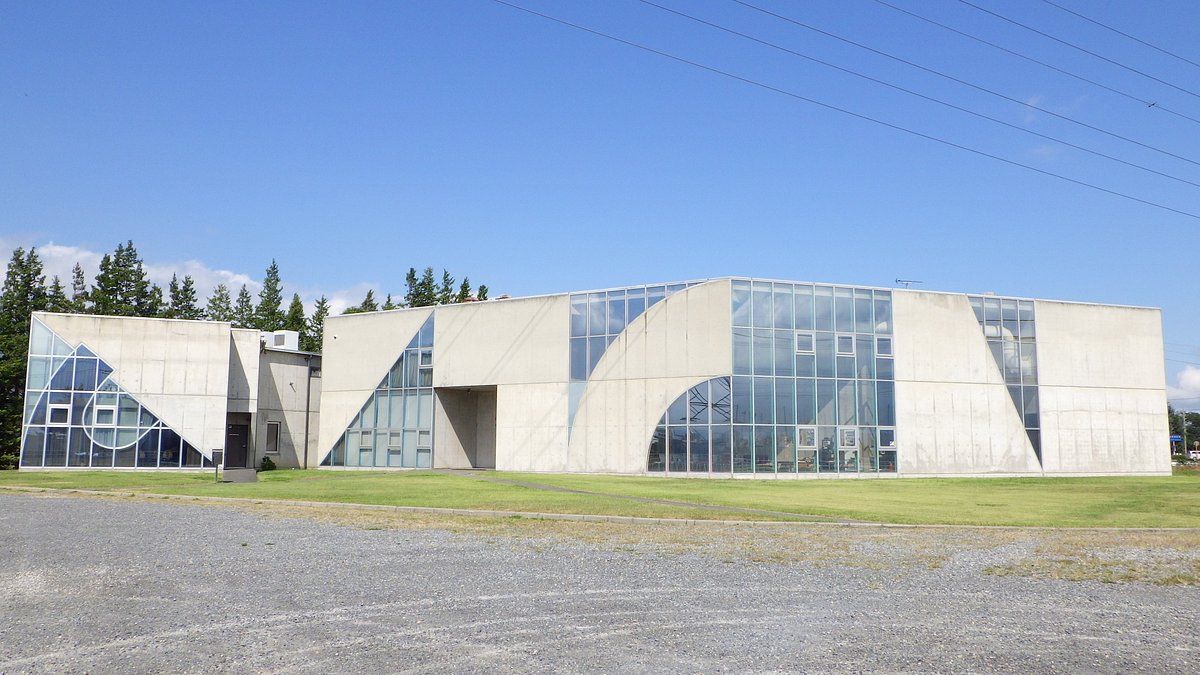 The Japan Ukiyoe Museum houses a world-class collection of approximately 100,000 Japanese woodblock prints, including works by leading 19th-century artists such as Hiroshige Utagawa.
The prints were collected by the Sakai family, a wealthy merchant family who made their fortune as a wholesaler of various styles in the Edo period.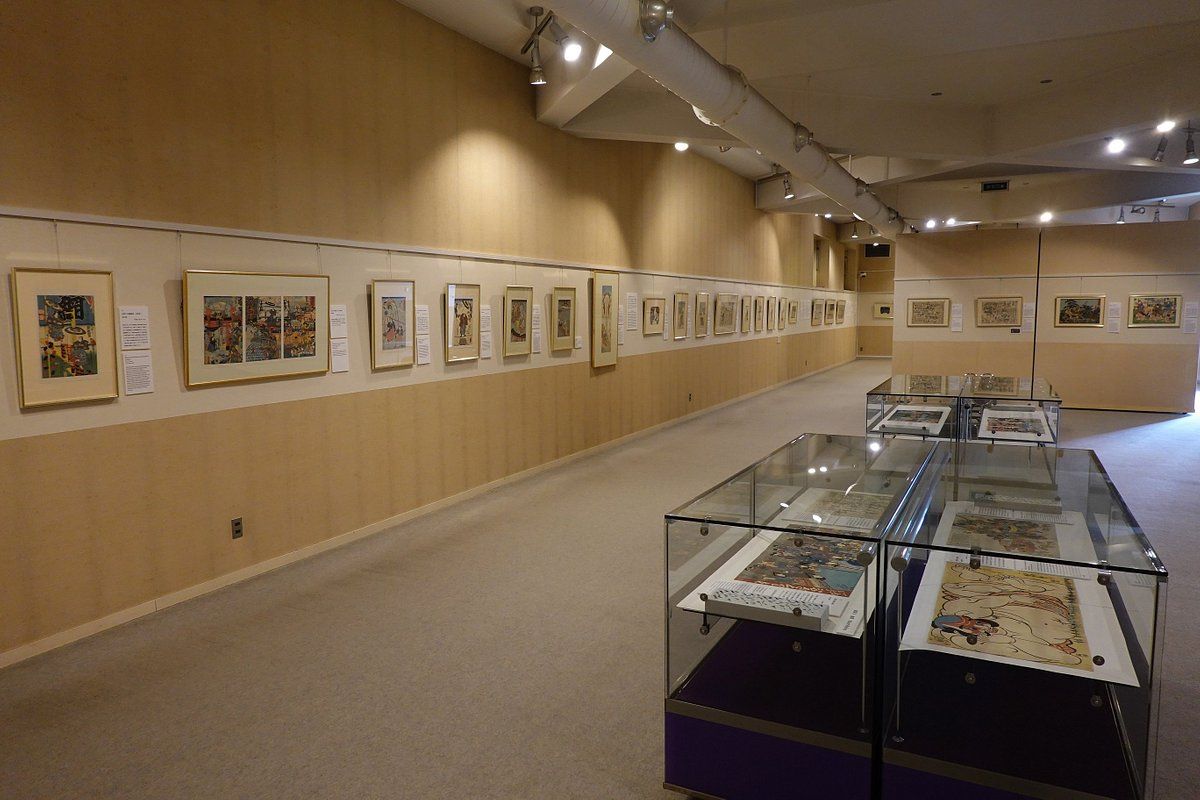 Impressively, the family has been collecting and managing this collection for over 200 years, and it consists of many rare original paintings and printed books.
Four times a year, the museum holds special exhibitions to display masterpieces by famous painters such as Katsushika Hokusai.
Former Kaichi School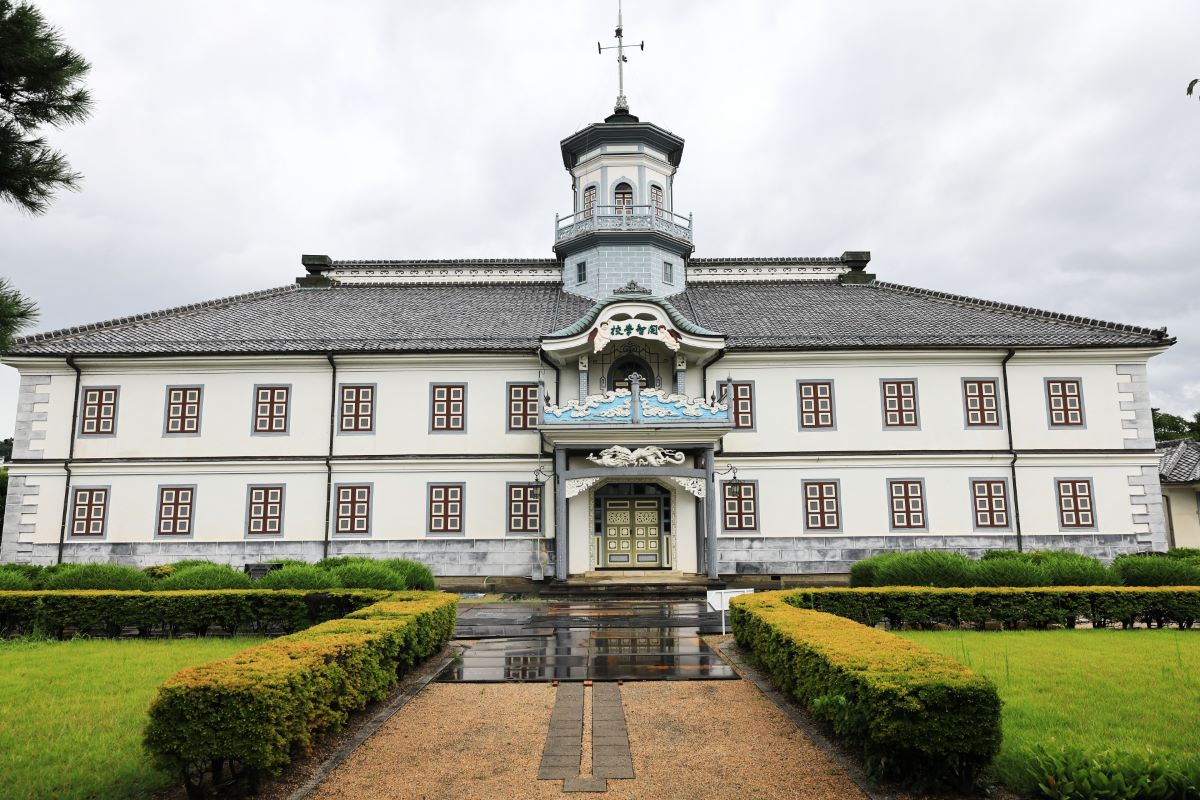 This former school building named the Kaichi Gakko was built in a fascinating quasi-Western style, typical of the Meiji era.
It is said that the school was constructed with donations from all the residents of Matsumoto who contributed approximately 70% of the enormous construction cost.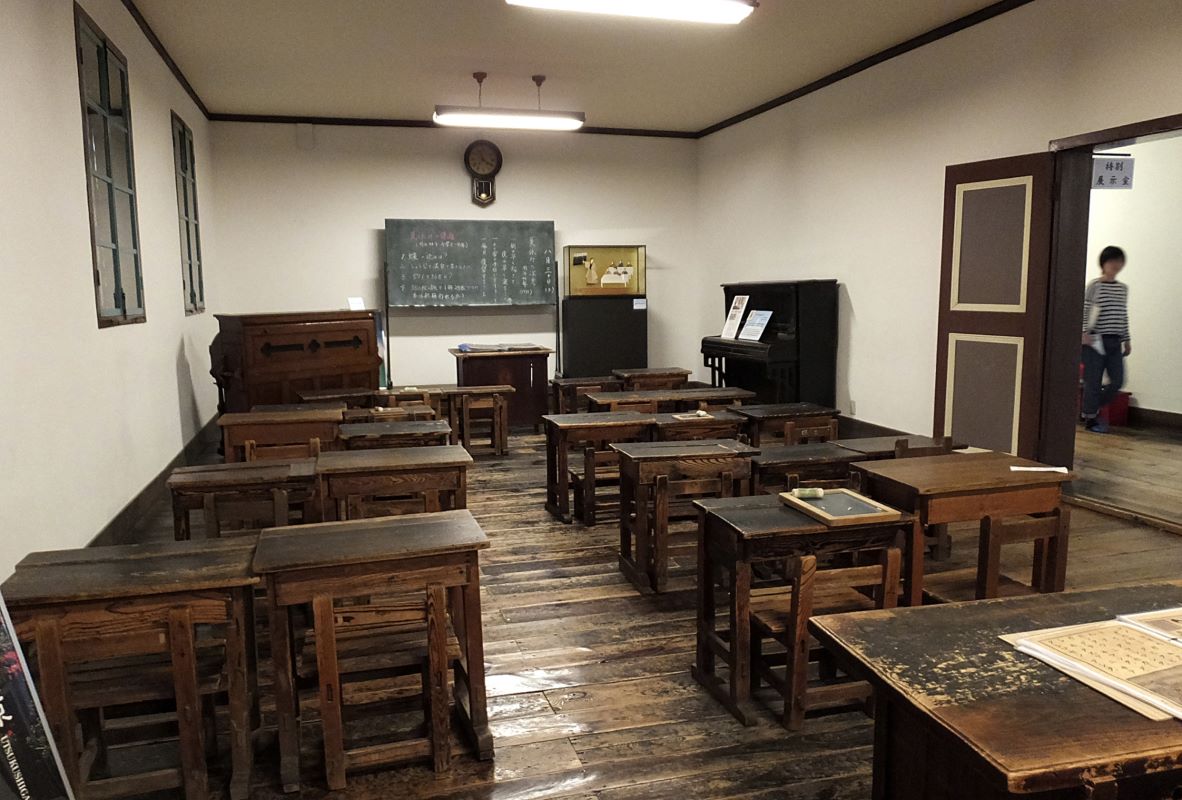 Today, the school is a museum exhibiting that offers an interesting look into the style of education and learning materials from the Meiji era.
Genchi's Well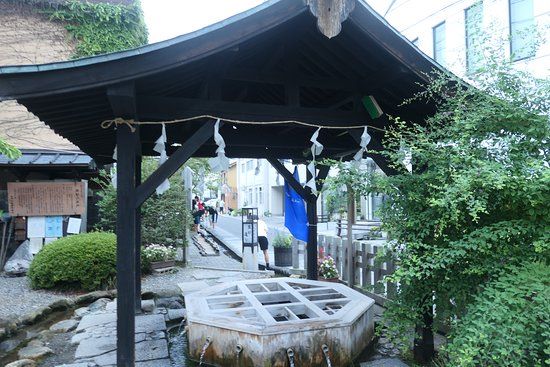 Genchi's Well is a fantastic little well that gushes out 250 liters of water per minute. There are many wells and springs in the urban area of Matsumoto, but this is the most famous of them all.
The water was used as drinking water before the formation of Matsumoto Castle Town, and even today many people visit the well to gulp down its delicious water.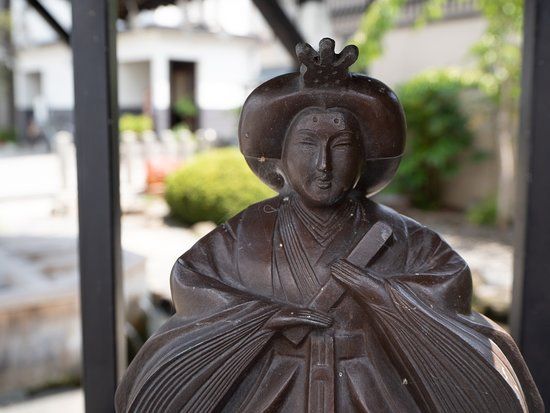 It has been selected as one of the 100 most Famous Spring Waters of the Heisei Era which seems like an oddly specific accolade but we must admit that the water is very good so don't forget your flask.
Shiroyama Park Observatory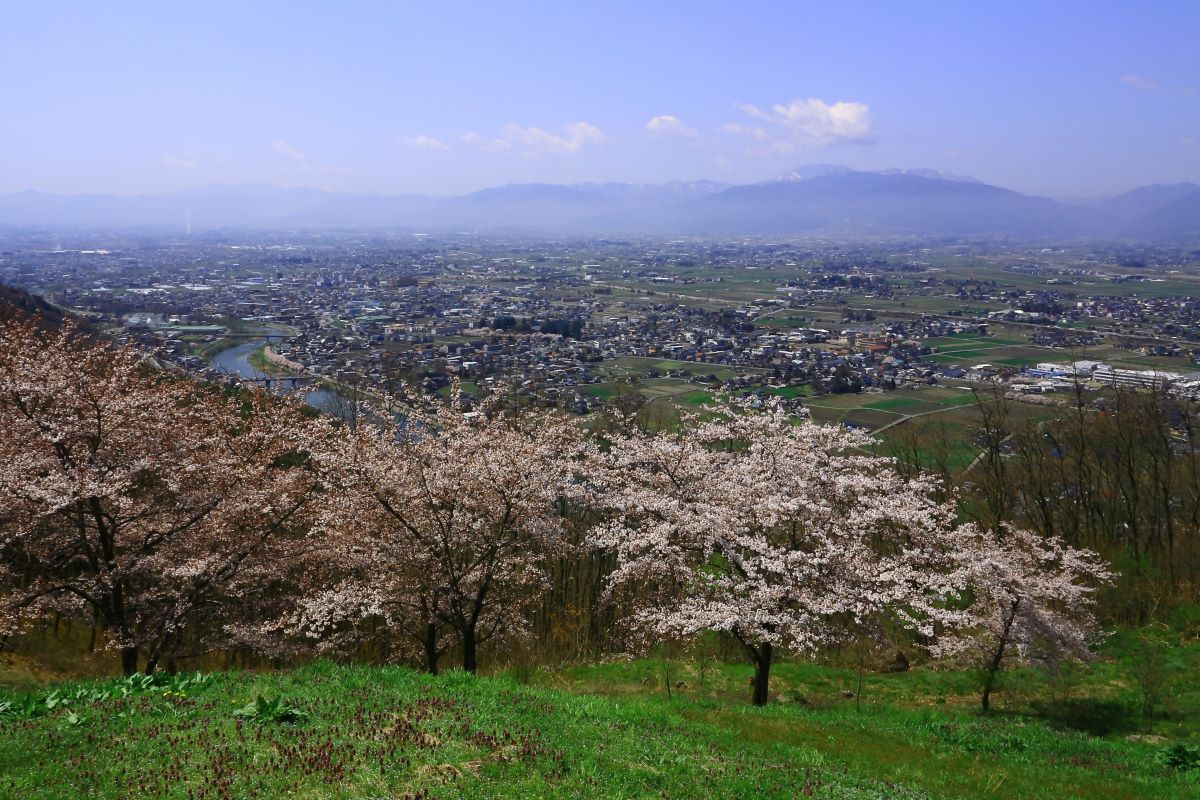 Shiroyama Park is an ideal location for viewing not only the Northern Japanese Alps but also the Matsumoto Plain and is often referred to as the observatory of the Northern Alps.
Cherry trees and maple trees have been planted in the park, making it a famous cherry blossom viewing spot.
The park also has an observatory where you can see Matsumoto with a panoramic view of about 300 degrees. To the west are the Alps, to the east is Utsukushigahara, and to the south is the Matsumoto city area.
Agata no Mori Park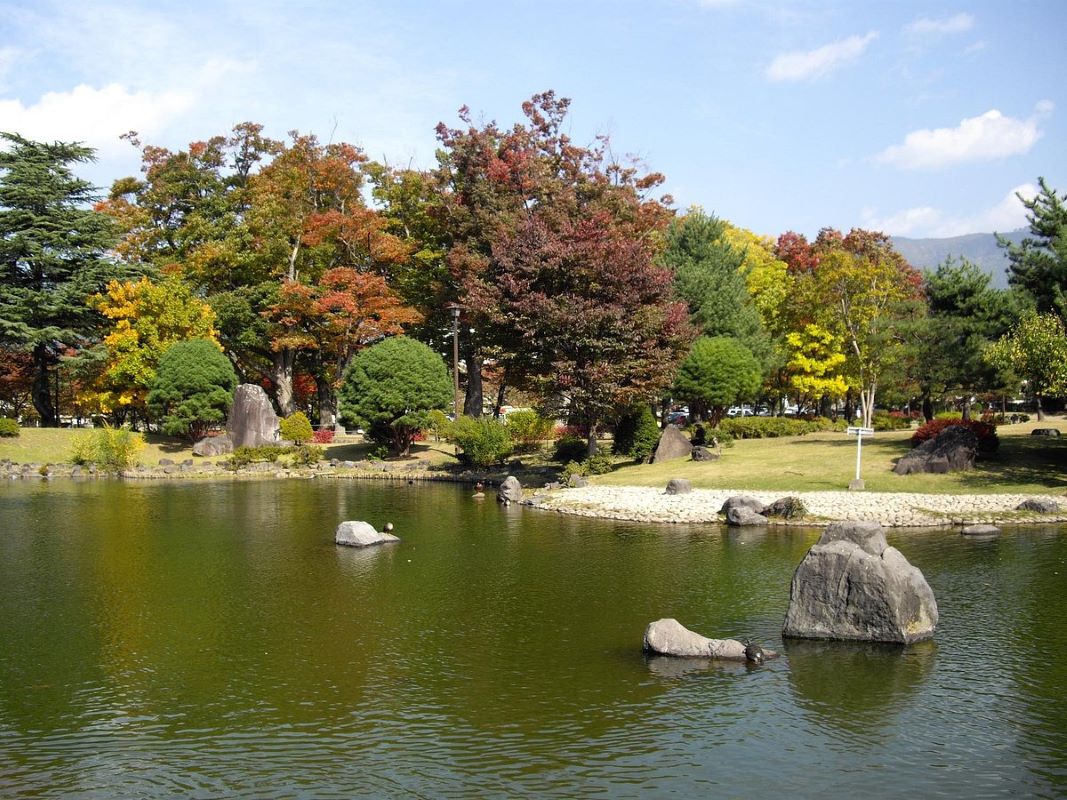 Agata no Mori Park is a peaceful garden surrounded by cedars and zelkova trees, and a great place to take a stroll.
It is also famous as a location for the popular Japanese movies Shirasen Nagashi and Orange and the NHK morning drama Ohisama.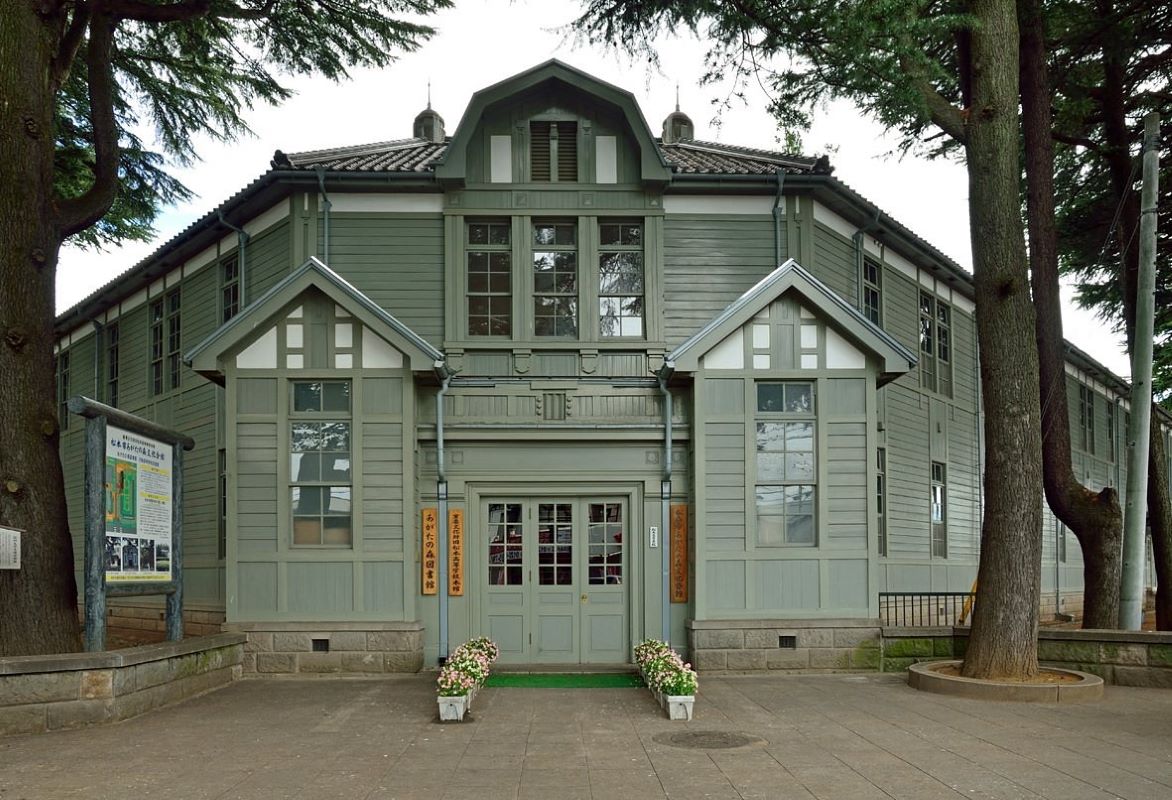 The park is a popular resting spot for both visitors and local residents of Matsumoto and a good place to go for a jog should a sudden urge hit you.
Kamikochi: the magnificent Northern Alps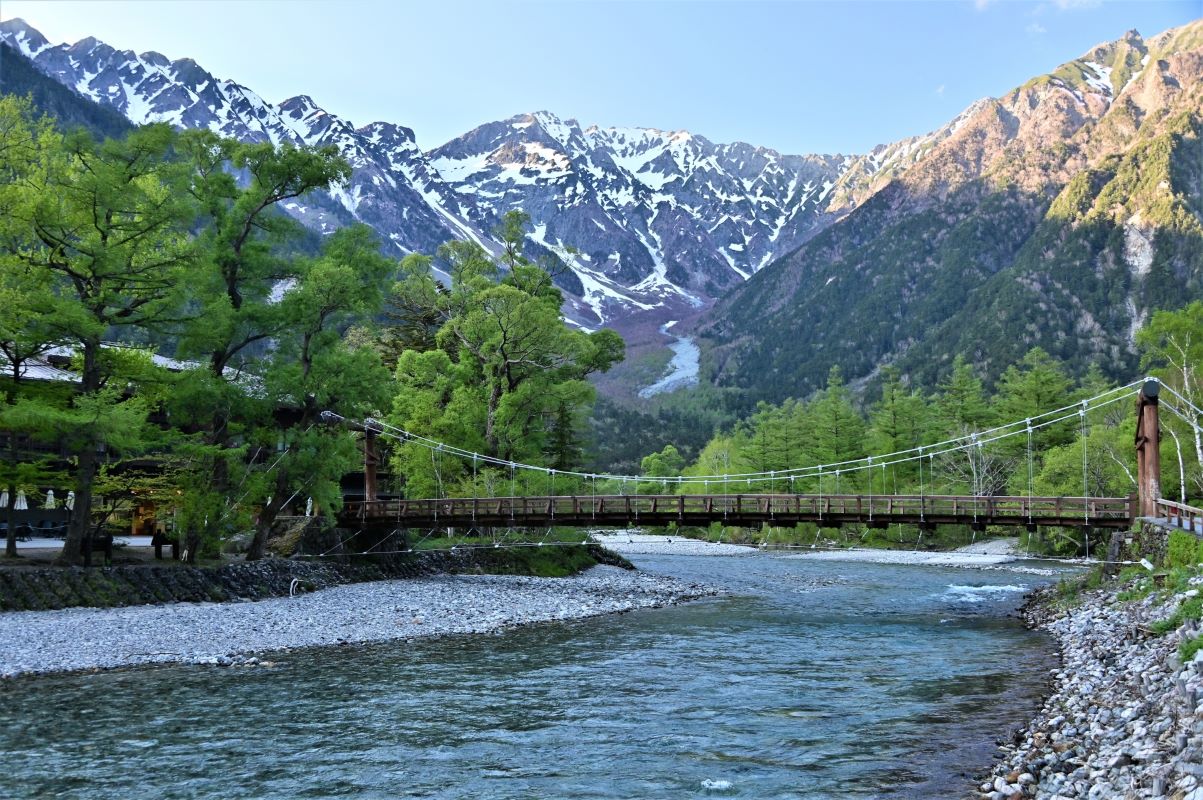 The picturesque Kamikochi, at an altitude of 1,500 meters in the Chubu Sangaku National Park, is a beautiful scenic area that attracts 1.5 million visitors a year.
With the crystal clear waters of the Azusa River and the towering peaks of the Northern Alps on either side, Kamikochi is one of the most scenic spots in Japan.
Kappa Bridge, perhaps the most photogenic in the world is where you can view the majestic Hotaka mountain range and Mt. Yaki.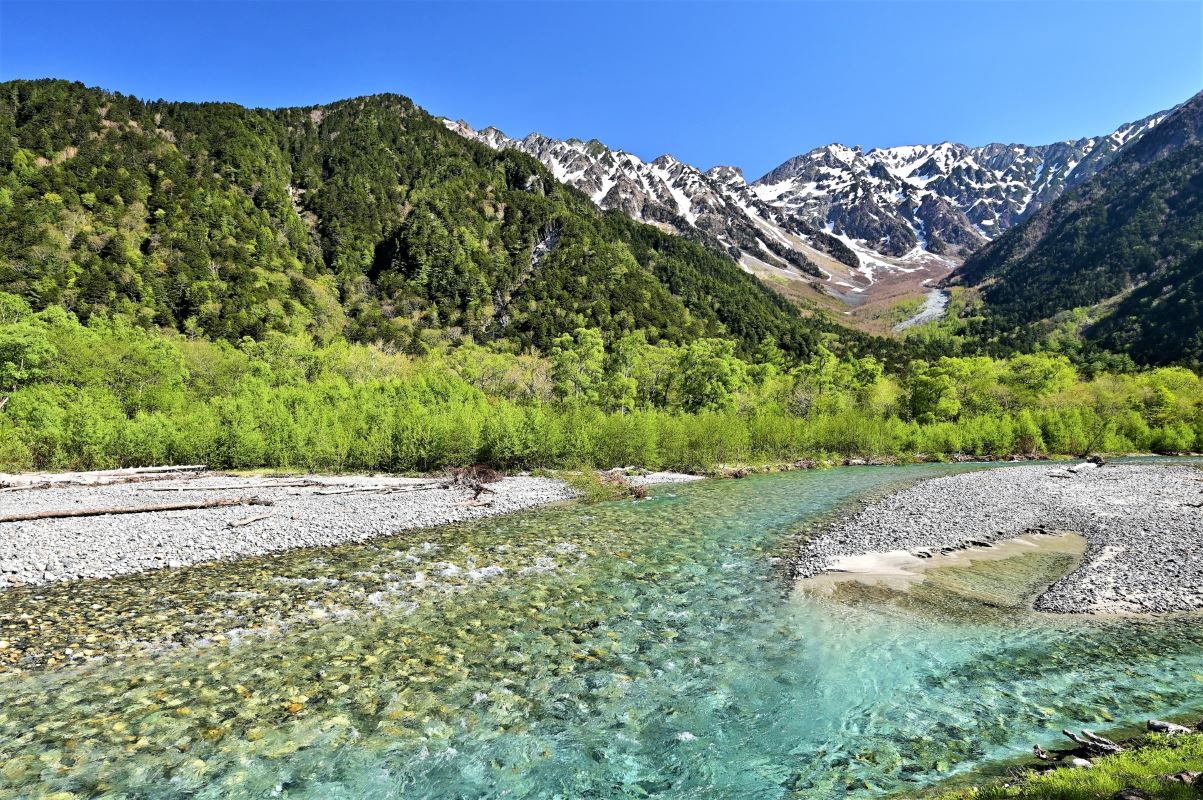 There are also the mesmerizing Taisho and Myojin Ponds, which offer fantastic seasonal beauty, and Konashidaira, a popular camping spot surrounded by groves of cherry trees.
Read more: Kamikochi
Daio Wasabi Farm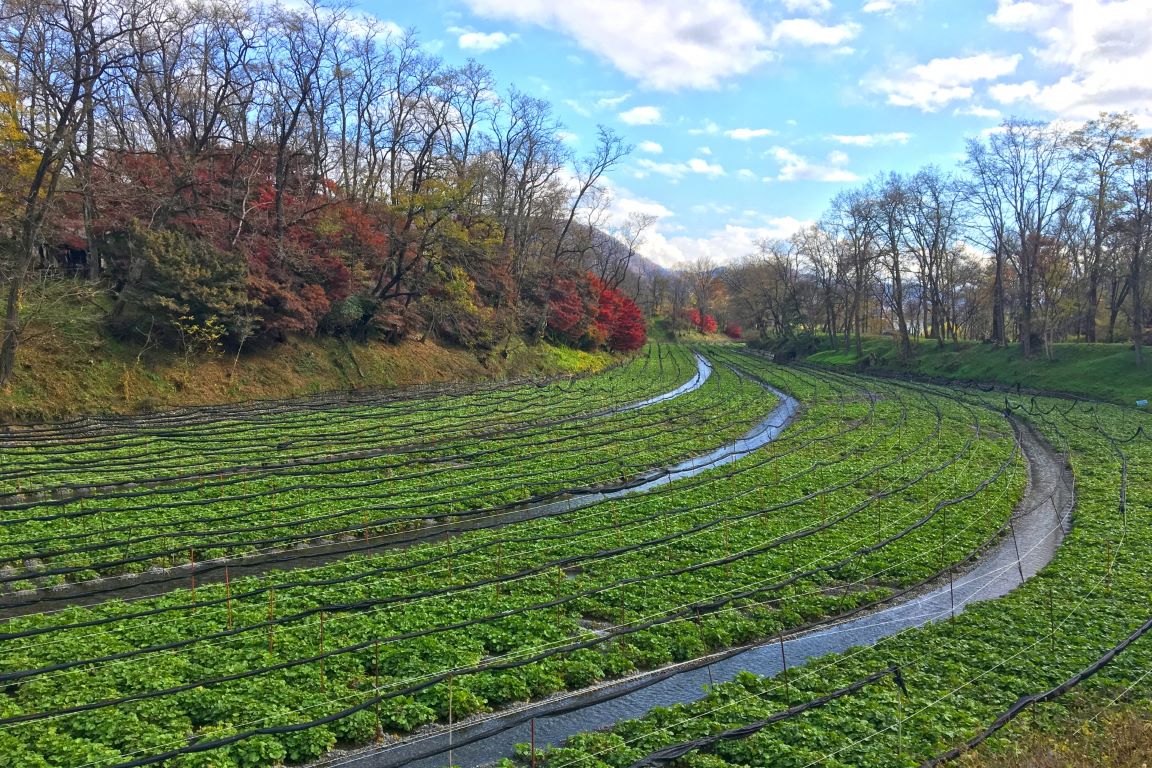 The totally unique Daio Wasabi Farm in Azumino, just out of Matsumoto, is a tranquil farm with plenty of waterways and thriving wasabi fields.
At the largest wasabi farm in Japan, you can learn about the history of the area from its pioneering days and there is also a rustic waterfront area with its very own water mill.
There's also a wasabi digging and processing factory (open April through November), an observatory, a cute little shrine, and a boat, making it a perfect place for a stroll.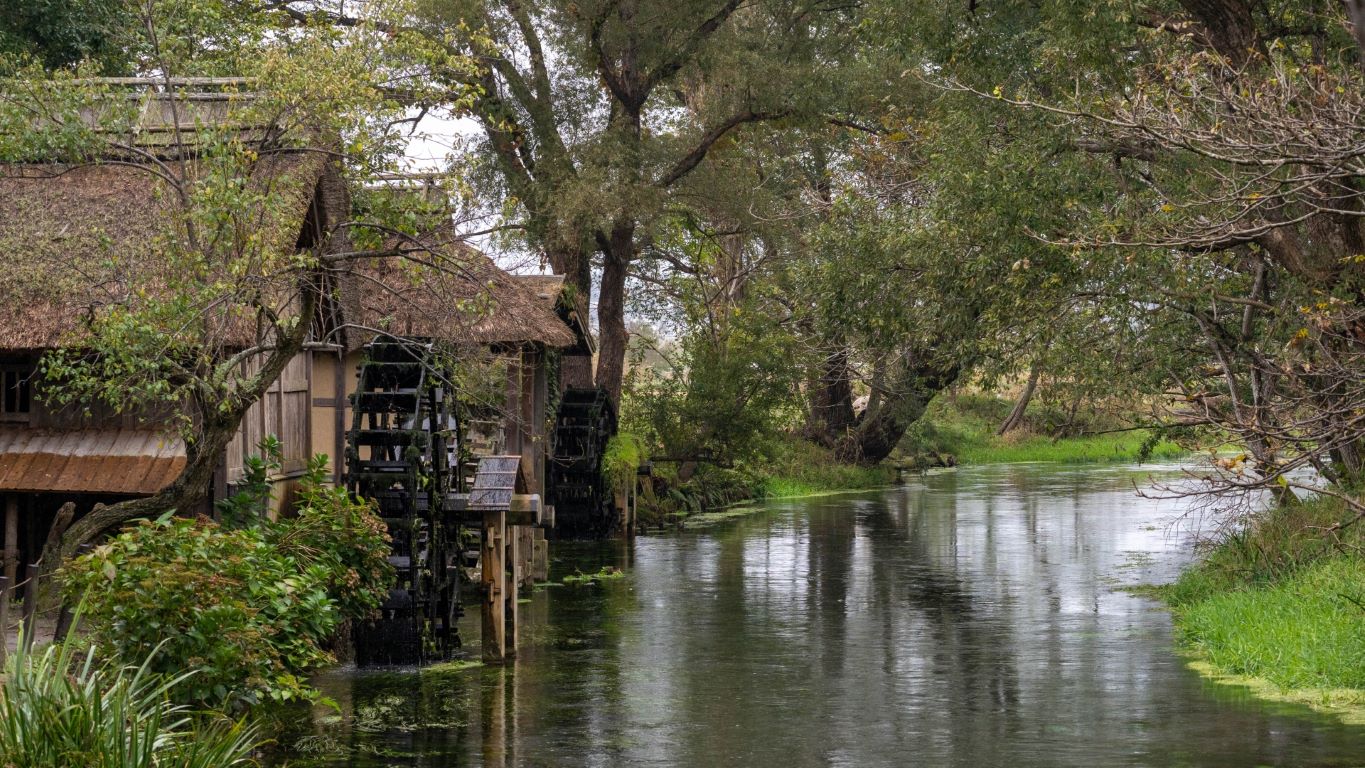 And For the movie buffs, this is where Akira Kurosawa's classic Dreams was shot.
You can also enjoy a food menu using what else but wasabi, such as soft-serve ice cream, croquettes, wasabi sausages, and even a wasabi-inspired curry. And while you're at it you ca can also your hand at making wasabi pickles and wash it down with wasabi beer.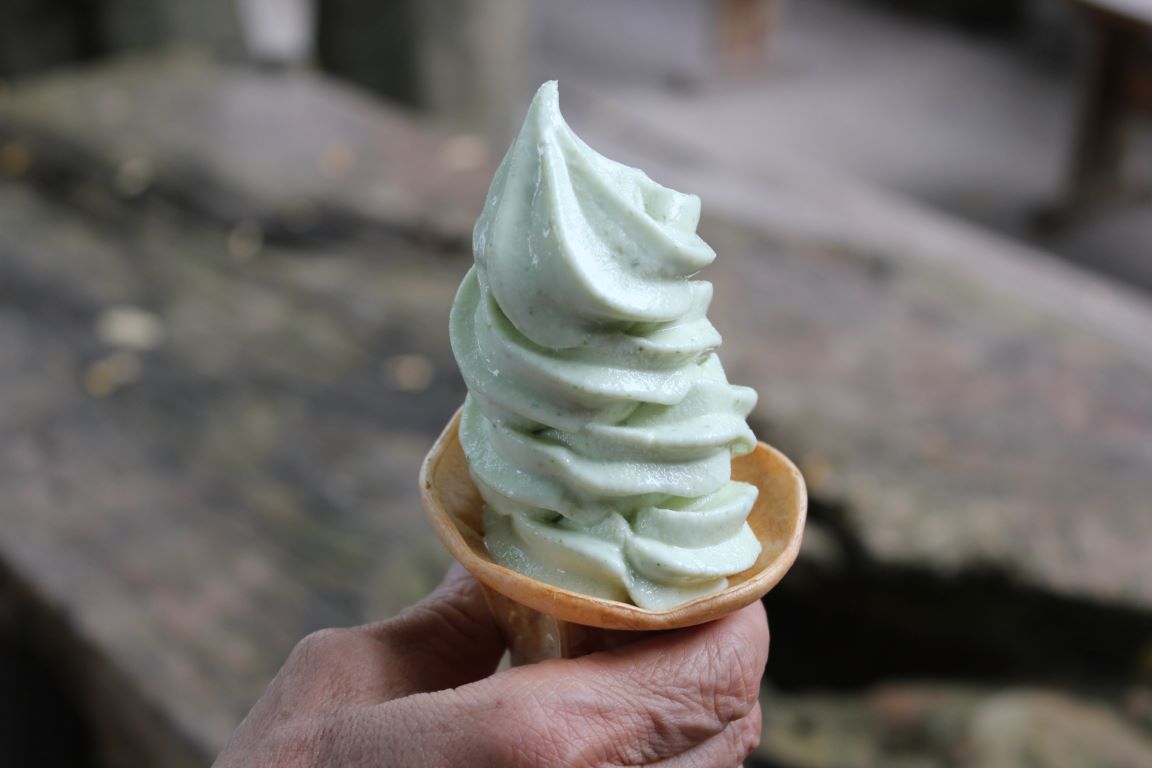 Directions: From Matsumoto Station, take the Oito Line to Hotaka Station which will take under 30 minutes. From Hotaka Station, it is about a 10-minute ride on the Azumino Shuyu Bus or you could catch a cab.
More: Daio Wasabi Farm
More Things To Do in Matsumoto And Nearby Areas
Still can't get enough. Here are some more of the best things to do in Matsumoto and the surrounding parts of Nagano prefecture.
Take a road trip over the Japanese Alps
Hit the slopes at the Norikura ski resort
Check out the snow monkeys at the Jigokudani monkey park
Journey across the amazing Tateyama kurobe alpine route
Learn all about Miso at the Ishii miso brewery
Stroll along the river during cherry blossom season